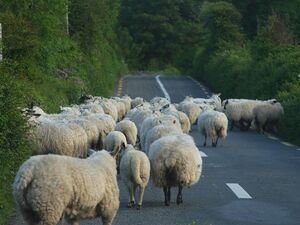 Introduction
Edit
METRo signifie Modèle de l'Environnement et de la Température de la Route. METRo est un logiciel de prévision de la température de la route créé en 1999 et distribué sous la licence GPL par Environnement et Changement climatique Canada.
À l'aide d'observations fournies par une station météorologique routière et d'une prévision atmosphérique, METRo peut, entre autres choses, prévoir les conditions de la route qui sont d'un intérêt particulier tel que: pluie verglaçante, accumulation de neige, gel ou dégel du sol.
METRo est codé dans les langages python et fortran 90 et peut faire une prévision de 48 heures sur un ordinateur de bureau standard en moins de 2 secondes.
METRo fait parti du répertoire de logiciels de la Commission for Basis Systems de l'Organisation Mondiale de la Météo (rubrique Global Data-processing Forecasting System).
Téléchargement
Edit
Consultez la section licence pour les conditions de téléchargement et d'utilisation.
Documentation
Edit
Utilisation
Edit
De façon générale, METRo peut être appelé en ligne de commande de la manière suivante:
python metro --input-forecast /data/forecast/forecas.xml  \
--input-station /data/station/station_configuration.xml  \
--input-observation /data/observation/observation.xml  \
--output-roadcast roadcast.xml

Pour rapporter un bogue, veuillez remplir le formulaire de report de bogue sur le site web de gna.
Vous pouvez également vous rendre sur la page au coins des développeurs (anglais) de ce wiki pour poser une question ou encore sur la page de dépannage (anglais) pour trouver une solution de rechange ou pour constater si ce bogue a déjà été rapporté.
Contribuer
Edit
Si vous désirez participer au développement de METRo, joignez-vous à la liste de diffusion de METRo.
Nous vous invitons également à consulter la page des développements souhaités concernant METRO (en).
METRo est distribué sous la licence GPL version 2 (version officielle, traduction française non-officielle).
Pour plus d'information au sujet de cette licence, veuillez consulter la FAQ de la licence GPL.
Référence
Edit
Le logiciel METRo est une implémentation de l'article:
| | |
| --- | --- |
| | Cette page fait partie de la documentation du logiciel METRo. Retour à la table des matières. |
Ad blocker interference detected!
Wikia is a free-to-use site that makes money from advertising. We have a modified experience for viewers using ad blockers

Wikia is not accessible if you've made further modifications. Remove the custom ad blocker rule(s) and the page will load as expected.